Source: Twitter
So we are in full swing of Black History Month and #28DaysofBlackCosplay, but we wanted to take a bit of time to highlight some amazing current black art. So I ran across this tweet the other day.
I found this to be so amazing, the struggles and journey of black hair is something we all take for granted but never get to see the beauty of it. The series isn't that big, but hopefully more will be added. What is there is so beautiful. Here are a few of our favorites.
All of these bring back some memory for anyone who grew up with 4C hair. All of our stories are unique, but these gifs give me such a feeling of nostalgia. You can see the full series by clicking >>>HERE<<<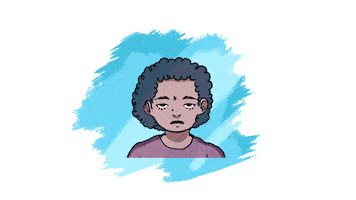 Hopefully Giphy will continue to add to this collection by partnering with more black artists. Which one is your favorite? Tell us in the comments and share some of your stories.